CertFocus provides a more comprehensive, easier, and safer solution than in-house software: Software-as-a-Service (SaaS), our business applications delivered on-demand via a secure Internet connection and a standard Web browser. SaaS eliminates the need for a large up-front investment, so you spend less money and IT effort on managing solutions and more time on your core competencies. CertFocus becomes your go-to solution for Certificate of Insurance management. We focus on your document compliance so you can focus on your business.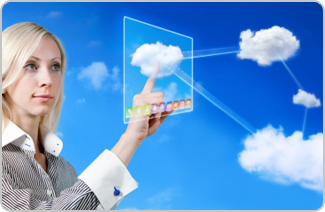 With CertFocus you gain:
Cloud-based convenience. Because CertFocus is Software-as-a-Service (SaaS), there is no installation process. CertFocus is ready immediately for you today, with no software downloads and no costly hardware or maintenance. Cloud-based service offers worldwide connectivity and total information protection. All data is accessed from a single, central location, with unlimited data storage for insurance and document sets, reports and queries.
Custom technology that works seamlessly in the background, delivering the results you need for optimum compliance. There's no technological learning curve.
Expertise that saves time and money. CertFocus eliminates the costly need for your staff to follow up on certificates via time-consuming manual processing that takes their focus off other critical risk management functions. Our insurance professionals do this for you, more effectively and efficiently. CertFocus can even white label the service to run from a link off your web site with your company's branding.
Fully automated processes. Our system automatically compares your Certificates of Insurance to your specific project Insurance Requirements and highlights non-compliant items for easy review. Automatically sends email notifications of issuance, rejection or about-to-expire COIs, contracts, indemnification agreements, prequalification forms, Workers Compensation waivers or other related documents, for simplified management. Compliance has never been easier.
Ease of use. Account management couldn't be simpler – reports, compliance, searches. Unsurpassed reportage tools – the best in industry, customizable to tailor data to your needs. Data is at your fingertips, 24/7 – yet secured by access YOU control. The account dashboard displays vital activity with easy access to management features.
Dedicated Account Managers. Every CertFocus Account manager is an insurance professional – CRIS Certified if required. They're skilled… knowledgeable… and alert to any issue that can affect your business whether you need them to assist you in operating the SaaS or completely supporting your needs.